Product Info
Product Details
Literature
Video
Clinical Data
FAQs
Education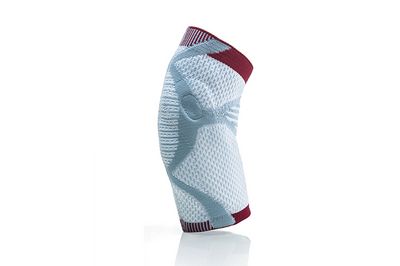 From arm slings to elbow supports, FLA design and material innovations combine essential stability with flexibility and comfort for successful therapy and optimum compliance. Many of our arm products feature our versatile Y-tab hook fasteners and strap concept. While maintaining stability, this system allows for individual adjustment to position and fit -- just a few sizes suffice for a wide range of patients. Comfort is likewise a top priority, particularly in elbow supports. FLA's unique knitted structure ensures therapeutic compression without the constriction that can reduce compliance with inferior products.
Range Highlights at a Glance:
Non-crease, non-stretch foam straps with longitdunical seams for stable support and comfortable positioning of the upper arm
Versatile Y-tab hook fasteners for a customized fit, optimal positioning and a variety of application techniques
Advanced knitted structure developed by BSN-JOBST for targeted compression in the elbow area
Especially soft Motion Comfort Zone in the elbow crease and pressure-free cuffs for maximum comfort
To view all FLA Arm/Elbow Products and ordering information, visit FLAorthopedics.com.