Product Info
Product Details
Literature
Video
Clinical Data
FAQs
Education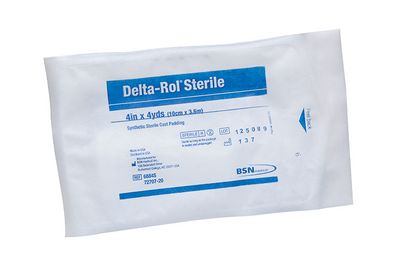 Delta-Rol® Synthetic Cast Padding is a non-absorbent synthetic material that does not hold moisture against the skin. Its conformable stretch allows narrow widths around small anatomies without cutting and tearing.
Conformable stretch eliminates need for scissors
Comfortable
Non-absorbent synthetic fiber
Please refer to the product label and / or package insert for full instructions on the safe use of these products.