Product Info
Product Details
Literature
Video
Clinical Data
FAQs
Education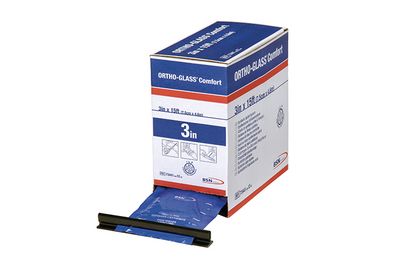 ORTHO-GLASS® Comfort is taking synthetic splinting to the next level. Offering a completely water resistant solution, practitioners and cast techs can be assured that it's patients will have the highest level of comfort and hygiene with the lowest risk of complications.
Advanced water-resistant 3D Knit padding construction offers reduced risk of maceration, increased air circulation and patient comfort
Improved radiolucency compared to fiberglass splinting products
Disposable by incineration
Better conformability
No risk of delamination
Polyester high tensile strength construction
Please refer to the product label and / or package insert for full instructions on the safe use of these products.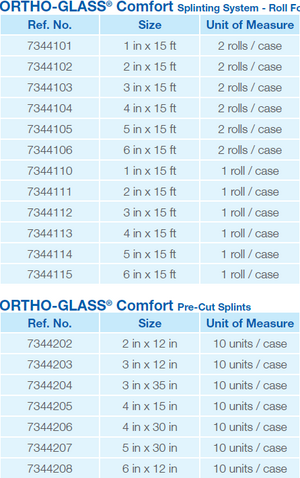 Finger Splint

Finger Protector

Thumb Spica

Thumb and Wrist Immobilizer

Universal Splint Immobilizer

Volar Splint

Dorsal Splint

Volar Dorsal Splint

Boxer Splint

Reverse Sugar Tong Splint

Dorso Lateral Elbow Splint

Coaptation Splint with Actimove® Sling

Reinforced Posterior Leg Splint