Product Info
Product Details
Literature
Video
Clinical Data
FAQs
Education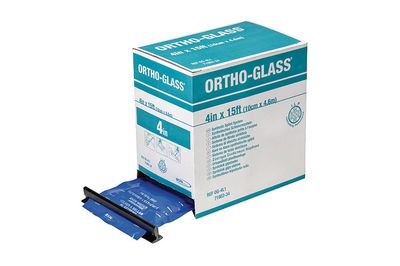 ORTHO-GLASS® is an easy to handle and extremly versatile splinting system. Its quick setting time and ultra conformability fulfills the demands of modern users for a fast, secure and easy splinting solution. ORTHO-GLASS® – your unique "splint to go".
Wrinkle-free application
Eliminates risk of delamination
No wrong side of application
Easy stretch padding covers all edges
Roll form eliminates waste
Full educational support system - Workshops, in-services, manuals, wall-charts, videos
Please refer to the product label and / or package insert for full instructions on the safe use of these products.