Product Info
Product Details
Literature
Video
Clinical Data
FAQs
Education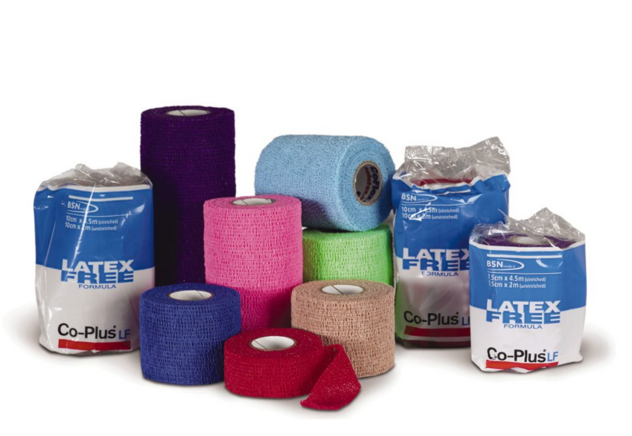 Flexible cohesive bandage, ideal for use by healthcare professionals and patients with a sensitivity to natural rubber latex.
Benefits
A unique synthetc construction, incorporating a combination of nylon and viscose yarns coated with a latex-free component to provide cohesive properties
Highly vrsatile and easy to use - hand-terable in both directions, eliminating the need for scissors
Adheres only to itself, not to skin, making the bandage easy to apply and allows effortless pain-free removal
Unique construction provides consistent, non-slip support
Conforms to even the most awkward bondy contours due to it's flexible substrate
Porous structure which aids skin breathability
Indications
General support and suppression of soft tissue injuries
Prophylaxis against sport injuries
Application and retention of dressings, splints, and hot/cold packs, etc.
Please refer to the product label and / or package insert for full instructions on the safe use of these products.