Actimove® Sports Edition Ankle Stabilizer Criss-Cross Straps Universal Black
Product Info
Product Details
Literature
Video
Clinical Data
FAQs
Education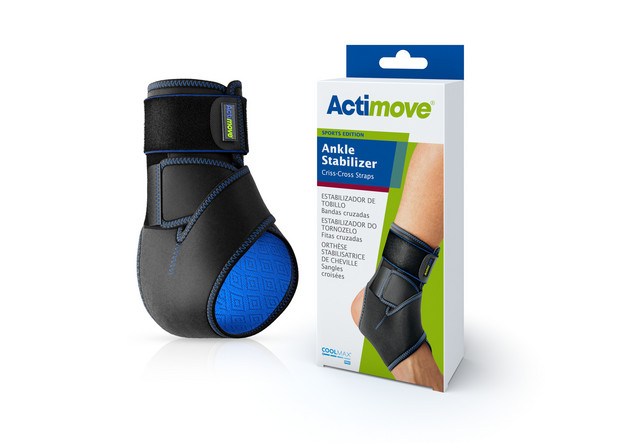 Actimove Ankle Stabilizer with criss-cross straps simulates sports taping providing increased stability for ankle and arch of foot.
Features and Benefits:
Enjoy sports, as pain and healing are supported through balanced warmth and medical compression.
Great comfort with exceptional breathability through quick drying perforated performance material.
Neoprene-free, made with COOLMAX® AIR technology.
Increased stability around the ankle and arch of foot with criss-cross straps simulating sports taping.
Fields of application:
Mild and moderate ankle sprains
Sports injuries
Helps to avoid re-injuries and chronic ankle instabilities

Continuum of Care for Orthopedic Clinics
Actimove Catalog

View Catalog
Order Online