Actimove® Arthritis Care Gloves
Product Info
Product Details
Literature
Video
Clinical Data
FAQs
Education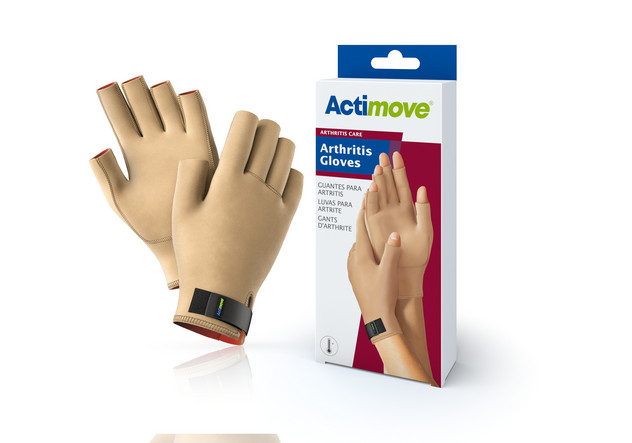 Actimove® Arthritis Care supports aid pain relief and increase joint mobility through soothing warmth and compression.
Features and Benefits:
Pain relief and healing are supported through balanced warmth and medical compression.
Comfort and good breathability through neoprene-free performance material.
Provides light compression to help reduce swelling for improved finger and hand mobility.
Comfortable to wear because of premium soft material and outside seams.
Fields of application:
Arthritis
Aching fingers and hands
Overuse or repetitive use syndromes

Continuum of Care for Orthopedic Clinics
Actimove Catalog

View Catalog
Order Online