Actimove® Everyday Supports Wrist Stabilizer Carpal Pre-Shaped Metal Stay
Product Info
Product Details
Literature
Video
Clinical Data
FAQs
Education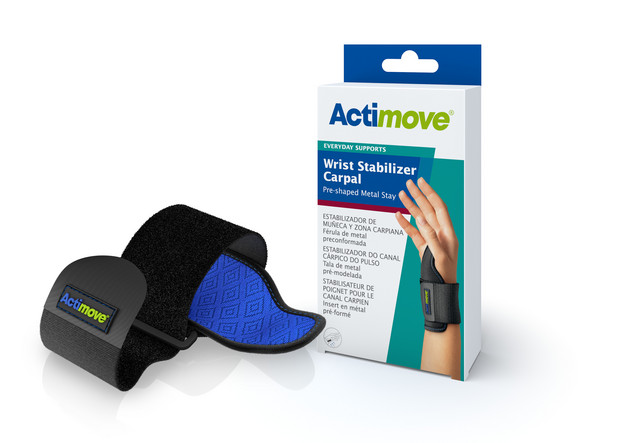 The Actimove Wrist Stabilizer Carpal offers anatomical shape for correct positioning with full finger movement and hand dexterity.
Features and Benefits:
Pain relief and healing are supported through balanced warmth and medical compression.
Great comfort with exceptional breathability through quick drying perforated performance material.
Neoprene-free, made with COOLMAX® AIR technology.
Helps to manage pain by stabilizing wrist with anatomically shaped stay for correct positioning.
Fields of application:
Symptomatic relief of carpal tunnel syndrome, e.g., while using a computer

Continuum of Care for Orthopedic Clinics
Actimove Catalog

View Catalog
Order Online