Actimove® ManuMotion Wrist Support
Product Info
Product Details
Literature
Video
Clinical Data
FAQs
Education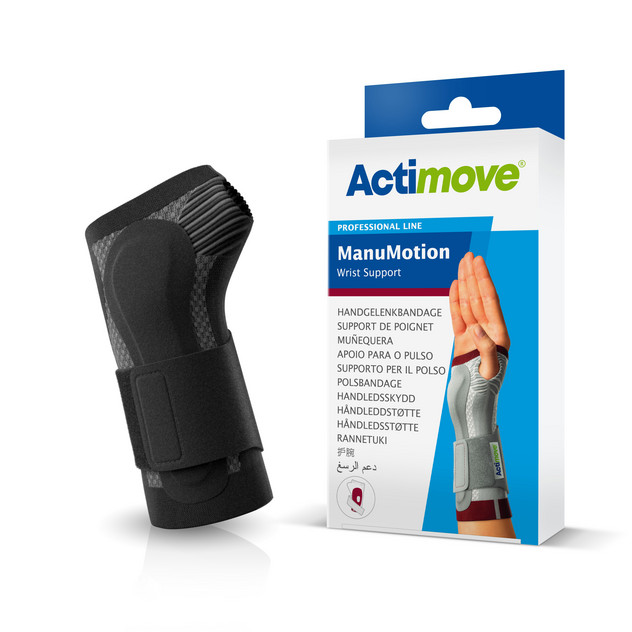 Anatomically shaped wrist support featuring 3D knitting technology and award-winning helix design for medical compression providing stability with integrated pressure pad to help pain relief.
Features and Benefits:
Helps to support pain relief by stabilizing the wrist through the 3D flat-knitted structure providing compression.
Easily removable stay placed in a pocket using seamless fusion technology for fixation on the outer side of the wrist.
Suitable for those sensitive to latex, as this product is not made with natural rubber latex.
Easy to clean for better hygiene, machine washable at 30°C/85°F gentle wash cycle.
Fields of application:
Painful arthrosis
Rheumatoid arthritis of the wrist
Distortions (sprains)
Tendovaginitis
Tendon injuries
Ligament injuries
Soft tissue injuries
Posttraumatic irritations
Postoperative use

Continuum of Care for Orthopedic Clinics
Actimove Catalog

View Catalog
Order Online