Actimove® Manus Forte Wrist Brace
Product Info
Product Details
Literature
Video
Clinical Data
FAQs
Education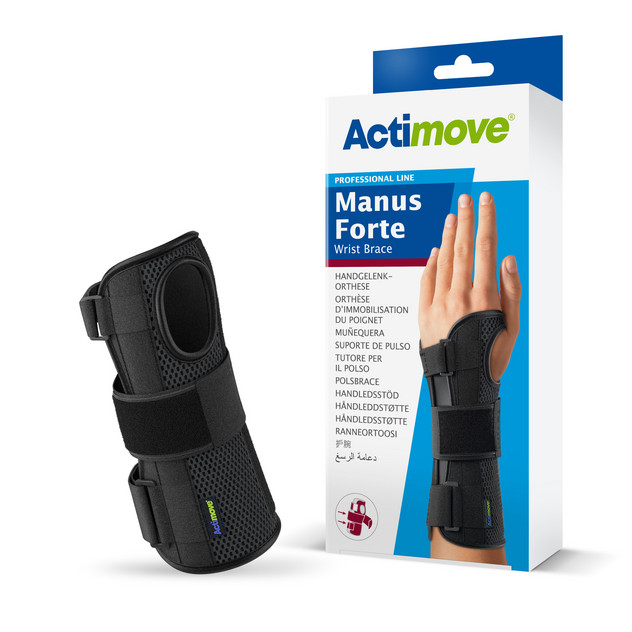 Highly comfortable, reliable brace for the immobilization of the wrist. Suitable for everyday wear, the secure-fit-design allows the fingers to move freely while fixating the wrist.
Features and Benefits:
Easy to apply, handle and remove with one hand due to the tubular slip-on design.
Additional overall stabilization of the wrist through two stays on the back of the hand.
Suitable for those sensitive to latex, as this product is not made with natural rubber latex.
Fields of application:
Inflammatory diseases (e.g. De Quervainʹs tendosynovitis, tendovaginitis)
Sprains and strains
Soft tissue injuries
Osteoarthritis (OA)
Rheumatoid arthritis
Post-operative care
Care after cast removal

Continuum of Care for Orthopedic Clinics
Actimove Catalog

View Catalog
Order Online