Actimove® Sports Edition Thumb Stabilizer Extra Stays
Product Info
Product Details
Literature
Video
Clinical Data
FAQs
Education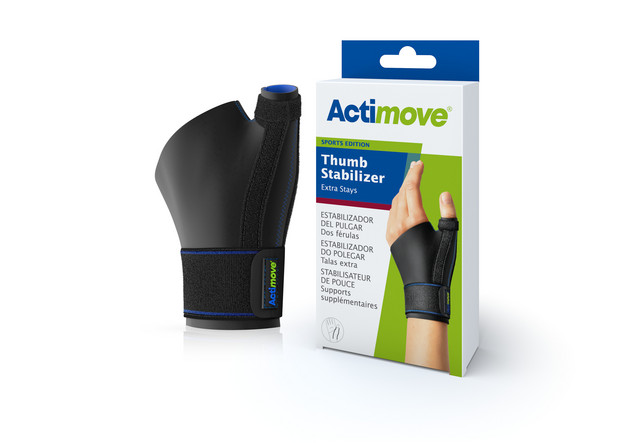 Actimove Thumb Stabilizer with anatomically shaped stays helps to manage thumb injuries while keeping finger dexterity.
Features and Benefits:
Pain relief and healing are supported through balanced warmth and medical compression.
Comfort and good breathability through neoprene-free performance material.
Stabilization of the thumb through two integrated anatomically shaped stays.
Comfortable to wear because of premium quality soft material.
Fields of application:
Mild to moderate strains and sprains (e.g., skier´s thumb)
Inflammation
Onset of osteoarthritis
Thumb pain from repetitive motion activities, like texting or gaming

Continuum of Care for Orthopedic Clinics
Actimove Catalog

View Catalog
Order Online