Actimove® Sports Edition Wrist Stabilizer Removable Metal Stay
Product Info
Product Details
Literature
Video
Clinical Data
FAQs
Education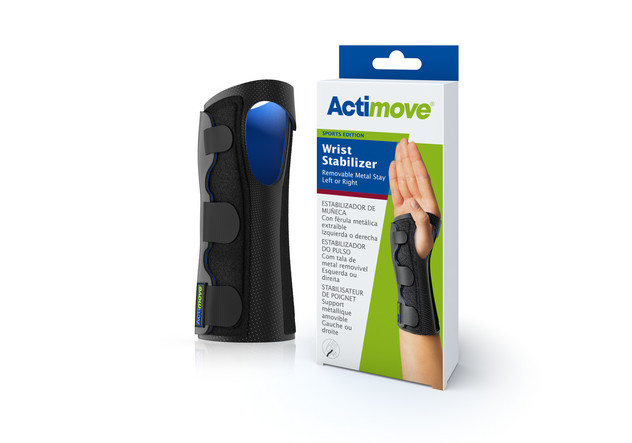 Actimove Wrist Stabilizer removable metal stay features anatomically removeable metal stays for secure stabilization to help manage sprains and strains.
Features and Benefits:
Pain relief and healing are supported through balanced warmth and medical compression.
Comfort and good breathability through neoprene-free performance material.
Stabilizes wrist through an anatomically shaped removable stay for left and right hand application.
Quick and easy to fit with slip-on design and individually adjustable straps.
Fields of application:
Tendonitis
Sprains, strains, soft tissue injuries
Osteoarthritis
Rheumatoid arthritis
Post-operative care
After cast removal

Continuum of Care for Orthopedic Clinics
Actimove Catalog

View Catalog
Order Online