Actimove® Sports Edition Wrist Support Adjustable Universal
Product Info
Product Details
Literature
Video
Clinical Data
FAQs
Education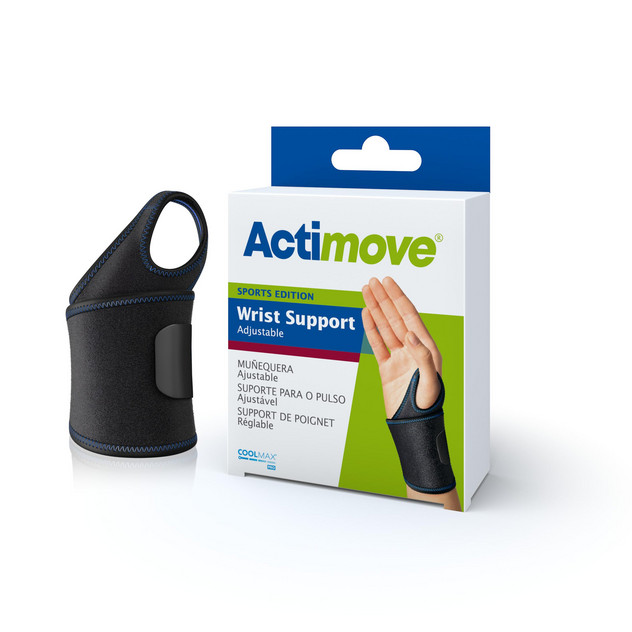 Actimove® Wrist Support offers a durable, adjustable support for weak or injured wrists.
Features and Benefits:
Pain relief and healing are supported through balanced warmth and medical compression.
Great comfort with exceptional breathability through quick drying perforated performance material.
Neoprene-free, made with COOLMAX® AIR technology.
Adjust the level of support for comfort no matter the activity.
Fields of application:
Weak or injured wrist
Overuse syndromes
Mild sprains and strains
Arthritis
Support during everyday activities

Continuum of Care for Orthopedic Clinics
Actimove Catalog

View Catalog
Order Online