Product Info
Product Details
Literature
Video
Clinical Data
FAQs
Education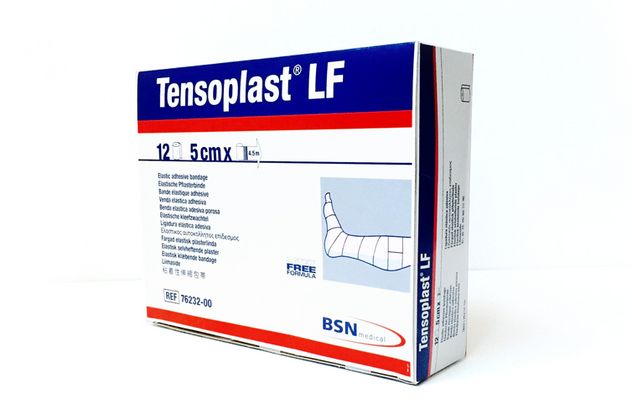 Latex-free bandage provides flexible, strong support and compression thanks to its porously high-quality substrate. Its superior stretch and adhesive molds and holds to any part of the body, keeping the bandages firmly in place even throughout lengthy treatment. Trusted patient comfort and compliance for those sensitive to latex make this tape optimal choice for a wide range of indications.
Benefits
Latex-Free fabric
Permeable material
Yellow center line
Indications
Treatment of all conditions which require limitation of movement, e.g. sprains, sports injuries
Prophylactic use in active sport
Retention of dressings and devices, e.g. post-orthopedic and general surgery or over a muscular wound
Please refer to the product label and / or package insert for full instructions on the safe use of these products.