Elastikon® Elastic Tape by Actimove
Product Info
Product Details
Literature
Video
Clinical Data
FAQs
Education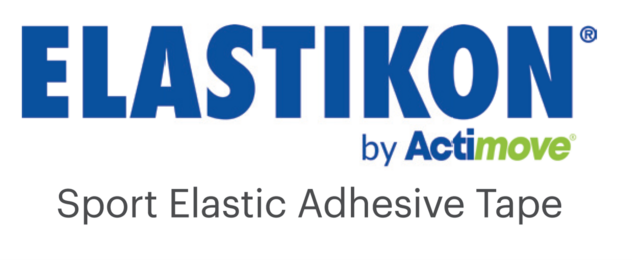 Soft cotton elastic adhesive tape. Centerline for ease of application. Compression and strong adhesion support sprains, strains and muscle injuries.
Caution: This product contains natural rubber latex and colophony, which may cause allergic reaction.
Benefits
Reliable compression for support of sprains, strains and muscle injuries
Soft cotton elastic tape conforms to joints such as elbows, knees and shoulders
Allows skin to breathe and moisture to pass through
Indications
Treatment of all conditions which require limitation of movement, e.g. sprains, sports injuries
Prophylactic use in active sport
Retention of dressings and devices, e.g. post-orthopedic and general surgery or over a muscular wound
Please refer to the product label and / or package insert for full instructions on the safe use of these products.