Actimove® Deluxe Lumbar Sacral Support Rigid Panel, For Women
Product Info
Product Details
Literature
Video
Clinical Data
FAQs
Education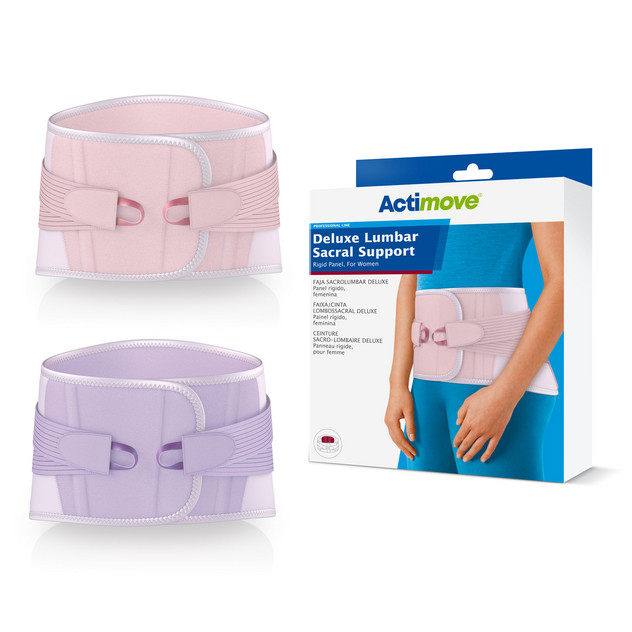 Stabilizes the lumbar region through circumferential compression, paired with a rigid anatomically-shaped back panel and stays, designed for women by women.
Features and Benefits:
Comfortable to wear, even when sitting, as flexible stays maintain positioning.
Helps to relieve lower back pain and supports healing through warmth and circumferential compression.
For adjustable support, back panel can be removed.
Suitable for those sensitive to latex, as this product is not made with natural rubber latex. Neoprene-free.
Fields of application:
Muscle strain
Lower back pain and discomfort
Lumbar spine sprain/strain
Mild lumbar instability
Lumbar disc dysfunction

Continuum of Care for Orthopedic Clinics
Actimove Catalog

View Catalog
Order Online