Actimove® Everyday Supports Lumbar Sacral Support 8" and 10"
Product Info
Product Details
Literature
Video
Clinical Data
FAQs
Education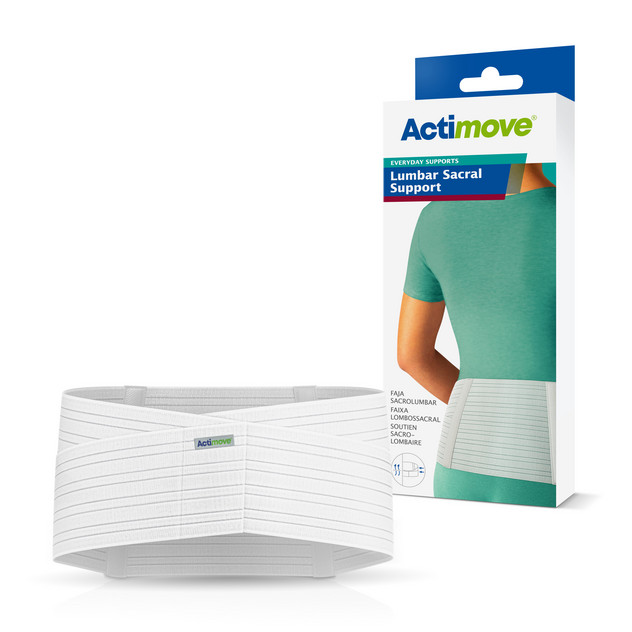 Low-profile support and compression to the lumbar region with asymmetrical wings for a contoured fit. Helps to reduce pain through support and compression to the lower back area. Suitable for daily routines due to its low-profile, anatomical, and breathable design which can be worn under most clothing.
Features and Benefits:
Comfortable to wear even when sitting as flexible stays help to maintain positioning of the belt.
Enhanced wearing comfort thanks to its breathable and soft materials.
Suitable for those sensitive to latex, as this product is not made with natural rubber latex.
Contoured fit through its asymmetrical wings.
Fields of application:
Acute and chronic lower back pain
Degenerative changes in the lumbar area (e.g., osteoporosis, osteochondrosis, spondylosis, spondylarthrosis, facet syndrome)
Lumbar instabilities (insufficiencies of muscles and ligaments, sprains and strains)
Lumbar disc protrusion
Post-traumatic and post-operative use (e.g., after intervertebral disc operations)
Prevention of repetitive strain injuries

Continuum of Care for Orthopedic Clinics
Actimove Catalog

View Catalog
Order Online