Actimove® Everyday Supports Elbow Support Pressure Pads, Strap
Product Info
Product Details
Literature
Video
Clinical Data
FAQs
Education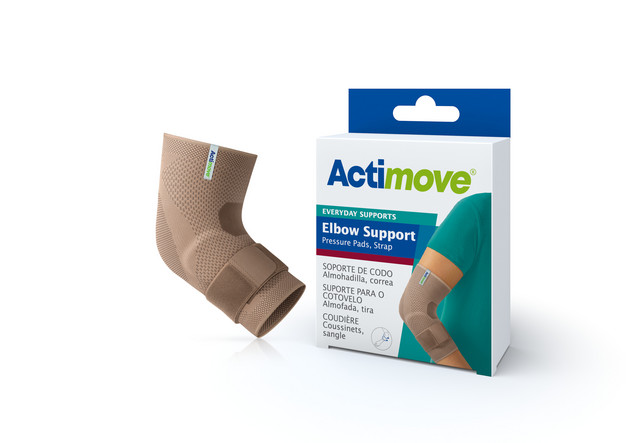 Actimove® Elbow Support pressure pads and strap provides firm compression, adjustable pressure, durable support for added pain relief.
Features and Benefits:
Firm compression to help manage pain from elbow conditions.
Two shaped pressure pads create a massage effect for added pain relief.
Targeted pain relief by adjusting pressure on forearm tendon by extra elastic strap.
Reliable, durable support for everyday mobility.
Fields of application:
Degenerative elbow conditions
Overuse or repetitive use syndromes
Chronic elbow pain

Continuum of Care for Orthopedic Clinics
Actimove Catalog

View Catalog
Order Online