Actimove® Sports Edition Elbow Strap Hot/Cold Pack
Product Info
Product Details
Literature
Video
Clinical Data
FAQs
Education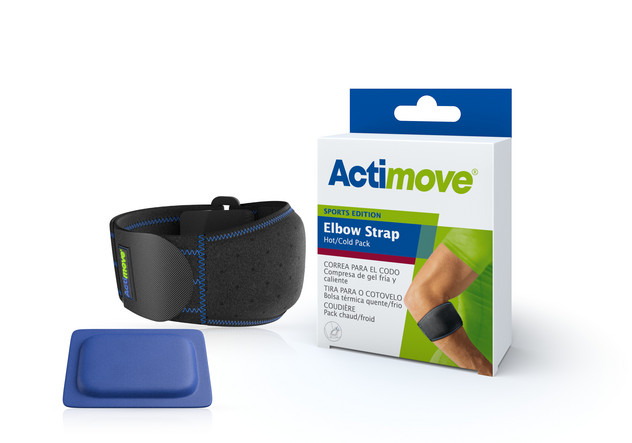 Actimove Elbow Strap with hot/cold pack offers extra pain relief and secure fit for tennis and golfer's elbow.
Features and Benefits:
Enjoy sports, as pain and healing are supported through balanced warmth and medical compression.
Comfort and good breathability through neoprene-free performance material.
Extra pain relief supported by a removable therapeutic hot/cold pack.
Silicone dot lining for secure fit.
Fields of application:
Tennis, golfer's elbow (epicondylitis)

Continuum of Care for Orthopedic Clinics
Actimove Catalog

View Catalog
Order Online