Product Info
Product Details
Literature
Video
Clinical Data
FAQs
Education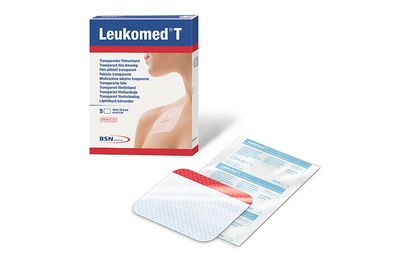 Leukomed® T is a sterile, transparent and waterproof polyurethane film dressing. This dressing is permeable to water vapor and oxygen; therefore, reducing the risk of maceration. The transparent film protects the wound site even during showering or bathing. Rounded edges reduce the risk of rucking. Leukomed® T can be used for wound protection, fixation of cannula or other medical devices which require a waterproof protection.
Ultra-thin for high vapour transmission
Pattern for breathable film
Easy application
Waterproof and bacteria proof
Please refer to the product label and / or package insert for full instructions on the safe use of these products.