Actimove® Sports Edition Back Support Rigid Panel, Pressure Pads, Smart Easy-Closing-Pulley-System Large/X-Large Black
Product Info
Product Details
Literature
Video
Clinical Data
FAQs
Education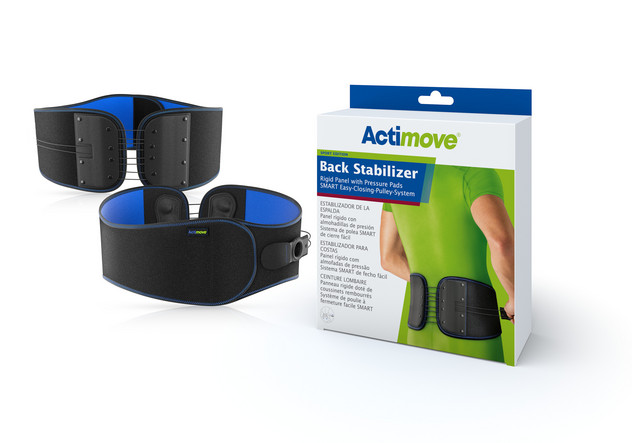 Actimove Back Stabilizer rigid panel with pressure pads, SMART Easy-Closing-Pulley-System is easy to apply and adjust, relieving massage for lower back pain.
Features and Benefits:
Pain relief and healing are supported through balanced warmth and medical compression.
Comfort and good breathability through neoprene free perforated performance material.
Easy and simple to apply and adjust the compression with just one thumb using the SMART Easy-Closing-Pulley-System.
Additional strength and stability for the lumbar region through rigid back panel.
Fields of application:
Acute and chronic lower back pain
Degenerative back problems (e.g., spondylosis)
Lumbar instabilities (e.g., muscular insufficiencies)
Post-operative care and rehabilitation

Continuum of Care for Orthopedic Clinics
Actimove Catalog

View Catalog
Order Online