Product Info
Product Details
Literature
Video
Clinical Data
FAQs
Education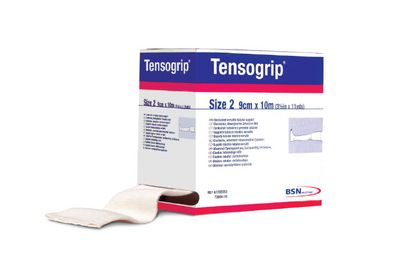 Tensogrip® is an elastic tubular support bandage ideal for the effective management of strains, sprains and soft tissue injuries. Provides consistent pressure and support over varying body contours with complete freedom of movement for the patient. Tensogrip® is not bulky and is quick easy to apply, therefore facilitating wound inspection and redressing. Constructed from cotton/ rayon blend with rubber latex yarn. Available in both white and natural colors. Indicated for general light support for treatment of minor soft tissue and joint injuries and firm retention of wound dressings.
Easy to apply
Exerts even pressure and compression
Wide range of sizes
Caution: This product contains natural rubber latex which may cause allergic reactions.
Please refer to the product label and / or package insert for full instructions on the safe use of these products.