Product Info
Product Details
Literature
Video
Clinical Data
FAQs
Education

<iframe width="560" height="315" src="https://www.youtube.com/embed/obkW1KGV4Vw" frameborder="0" allow="autoplay; encrypted-media" allowfullscreen></iframe>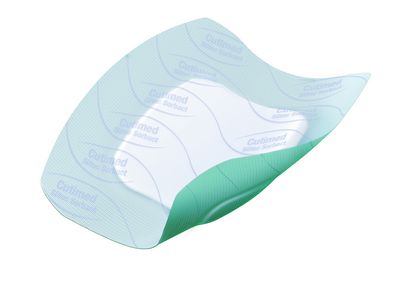 Cutimed® Siltec Sorbact is an innovative combination of reliable absorption and effective infection management. The super-absorbent particles within the foam layer effectively adjust to absorb moderate to high, viscous exudate and retain it even under compression. Sorbact® with its physically binding surface characteristics irreversibly binds and inactivates bacteria through hydrophobic interaction unlike silver and other antimicrobial dressings. This helps to keep the bacterial cell wall intact, allowing for natural wound healing and long-term prevention of infections, across the wound care continuum.
Binds bacteria and renders them inert
Super-absorbent hot-melt stripes ensure vertical absorption of exudate
Super absorbent particles lock in wound exudate reducing risk of maceration
Effectively absorbs highly viscous exudate


Sorbact® is a registered trademark of ABIGO medical AB.
Please refer to the product label and / or package insert for full instructions on the safe use of these products.