Cutimed® Sorbion® Sorbact®
Product Info
Product Details
Literature
Video
Clinical Data
FAQs
Education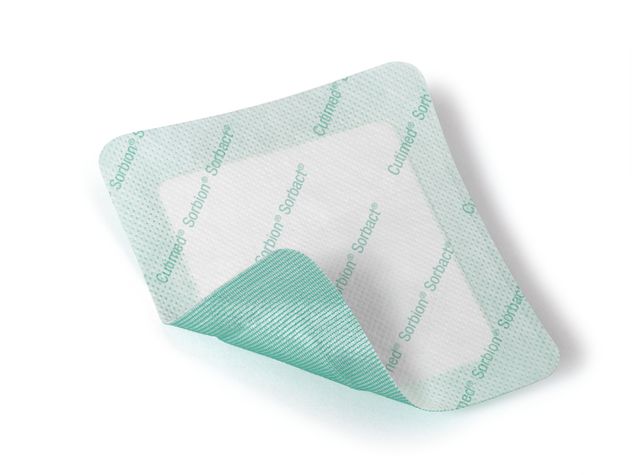 Cutimed® Sorbion® Sorbact® is the first super-absorbent dressing that also prevents or combats infections, in wounds with high levels of exudate. Sorbact® technology binds micro-organisms and removes them from the wound through hydrophobic interaction. In combination with super-absorbent properties, this unique dressing ensures reliable exudate management and effective infection control.
Benefits:
Effective treatment of infected wounds by Sorbact® wound contact layer
Non-woven layer ensures optimal distribution of the exudate through the dressing and prevents the exudate from leaking back to the wound bed. (This reduces the risk of softening)
Super-absorbent core absorbs large amounts of exudate
Suitable for under compression
Hydrophobic top layer reduces the risk of leakage and protects clothing and bedding
Please refer to the product label and / or package insert for full instructions on the safe use of these products.