Cutimed® Sorbact® Hydroactive B
Product Info
Product Details
Literature
Video
Clinical Data
FAQs
Education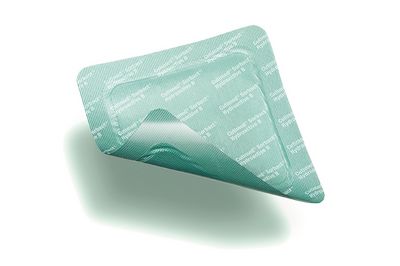 This innovative hydropolymer gel dressing provides the unparalleled performance of absorbancy with balanced hydration. Sorbact® with its physically binding surface characteristics irreversibly binds and inactivates bacteria through hydrophobic interaction unlike silver and other antimicrobial dressings. This helps to keep the bacterial cell wall intact, allowing for natural wound healing and long-term prevention of infections, across the wound care continuum. Combined, these features promote autolytic debridement, reduce bacteria load, and offer fast, effective wound healing.
Binds bacteria and renders them inert
Hydropolymer gel matrix helps maintain a moist wound enviornment
Stimulates autolytic debridement of fibrin and necrotic tissue
Ideal for absorption of thin exudate


Sorbact® is a registered trademark of ABIGO medical AB.
Please refer to the product label and / or package insert for full instructions on the safe use of these products.