Actimove® Everyday Supports Mild Ankle Support
Product Info
Product Details
Literature
Video
Clinical Data
FAQs
Education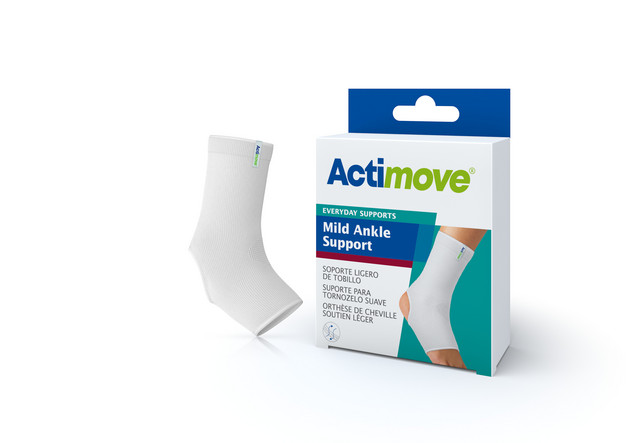 Actimove® Everyday Supports provide medical compression that helps to reduce edema and aids with pain relief. Its enduring comfort is combined in a range of reliable and durable supports.
Features and Benefits:
Mild support and easy application due to lightweight open heel design.
Knitted design supports good fit while maintaining flexibility.
Soft yarns, latex-free for comfort.
Can be worn left or right.
Fields of application:
Slightly swollen and aching ankles

Continuum of Care for Orthopedic Clinics
Actimove Catalog

View Catalog
Order Online