Actimove® Kids Ankle Support
Product Info
Product Details
Literature
Video
Clinical Data
FAQs
Education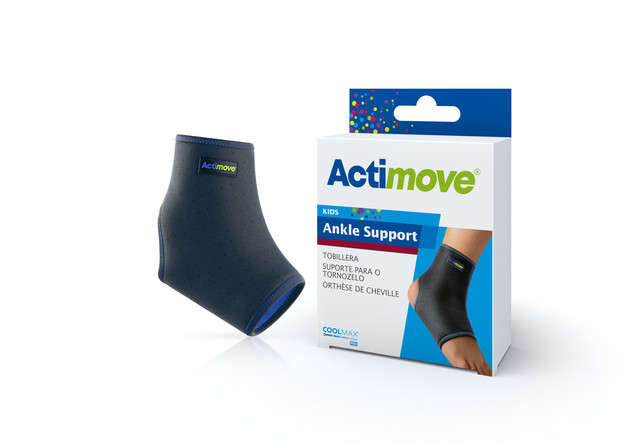 Actimove Kids Ankle Support offers a slim fit sleeve for every shoe.
Features and Benefits:
Enjoy sports, as pain relief and healing are supported through balanced warmth and medical compression.
Great comfort with exceptional breathability through quick drying perforated performance material.
Neoprene-free, made with COOLMAX® AIR technology.
Fast & easy slip on style.
Fields of application:
Painful ankle injuries & prevention
Mild sprains
Weak ankles
Swelling and tenderness

Continuum of Care for Orthopedic Clinics
Actimove Catalog

View Catalog
Order Online