Actimove® Sports Edition Ankle Support
Product Info
Product Details
Literature
Video
Clinical Data
FAQs
Education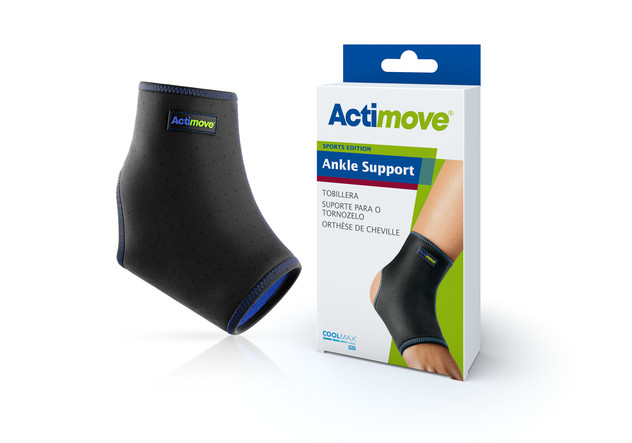 Actimove Ankle Support stays in place thorugh conforming heel loop and adjustable for stability.
Features and Benefits:
Enjoy sports, as pain and healing are supported through balanced warmth and medical compression.
Great comfort with exceptional breathability through quick drying perforated performance material.
Neoprene-free, made with COOLMAX® AIR technology.
Fast & easy slip on style.
Fields of application:
Painful ankle injuries & prevention
Mild sprains
Weak ankles
Swelling and tenderness

Continuum of Care for Orthopedic Clinics
Actimove Catalog

View Catalog
Order Online