Actimove® Arthritis Care Wrist Support
Product Info
Product Details
Literature
Video
Clinical Data
FAQs
Education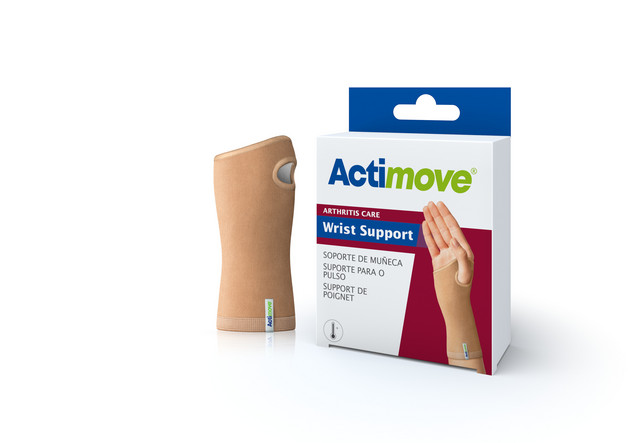 Actimove® Arthritis Care supports aid pain relief and increase joint mobility through soothing warmth and compression.
Features and Benefits:
Unique ceramic fibers retain and reflect body heat for soothing warmth to help relieve pain.
Four-way stretch provides light, comfortable compression to reduce swelling for improved mobility.
Therapeutic warming promotes circulation around the wrist for faster return to daily activities.
Can be worn on the left or right wrist.
Fields of application:
Painful arthritis of the wrist joint

Continuum of Care for Orthopedic Clinics
Actimove Catalog

View Catalog
Order Online