Actimove® Rhizo Forte Thumb Brace
Product Info
Product Details
Literature
Video
Clinical Data
FAQs
Education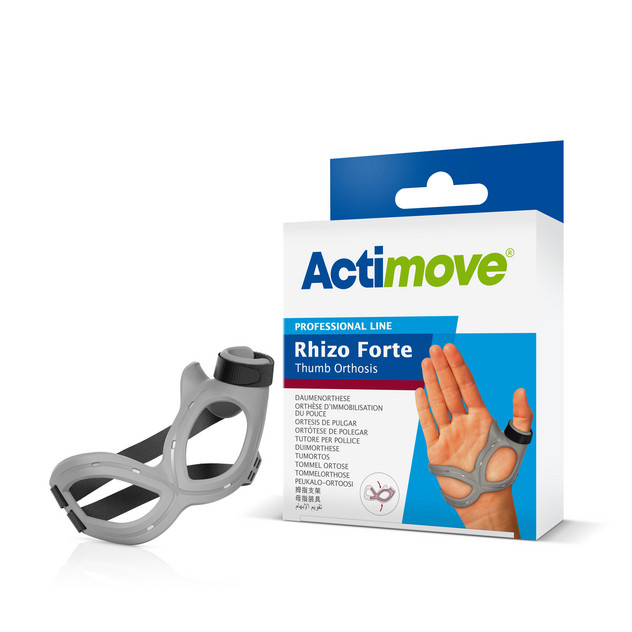 Actimove Rhizo Forte supports pain relief by securing the thumb without restricting hand movment. Designed for everyday wear and for daily activities such as hand washing and preparing food. Suitable for those sensitive to latex, brace is not made with natural rubber latex.
Features and Benefits:
Supports pain relief by restricting thumb movement while maintaining the functionality of the hand during daily activities.
Everday wear design with maximum wearing comfort thanks to the open, low-profile design as wrist and fingers are free to move while the thumb is effectively restricted.
Optimized fit and comfort around the thumb. Individually adjustable to the palm by molding the aluminum core providing excellent fit and high comfort.
Easy to close with one hand using hook & loop straps.
Fields of application:
Painful conditions and irritations of the thumb joints (e. g., thumb osteoarthritis)
Rheumatoid arthritis; Ulnar collateral ligament injuries of the MCP 1 joint (e. g., skier's thumb)
Soft tissue injuries (sprains)
Ligament instability
Post-operative immobilization

Continuum of Care for Orthopedic Clinics
Actimove Catalog

View Catalog
Order Online